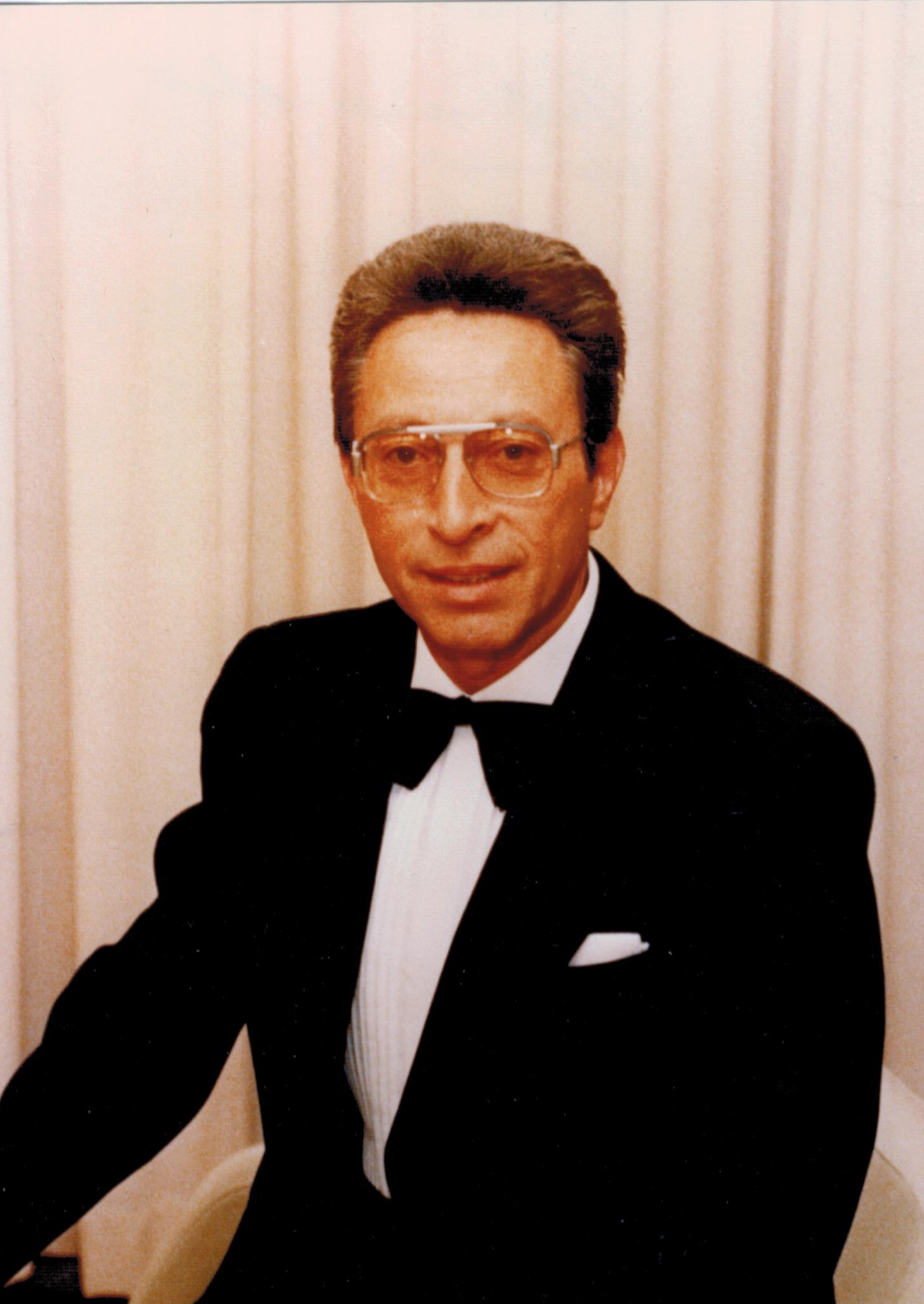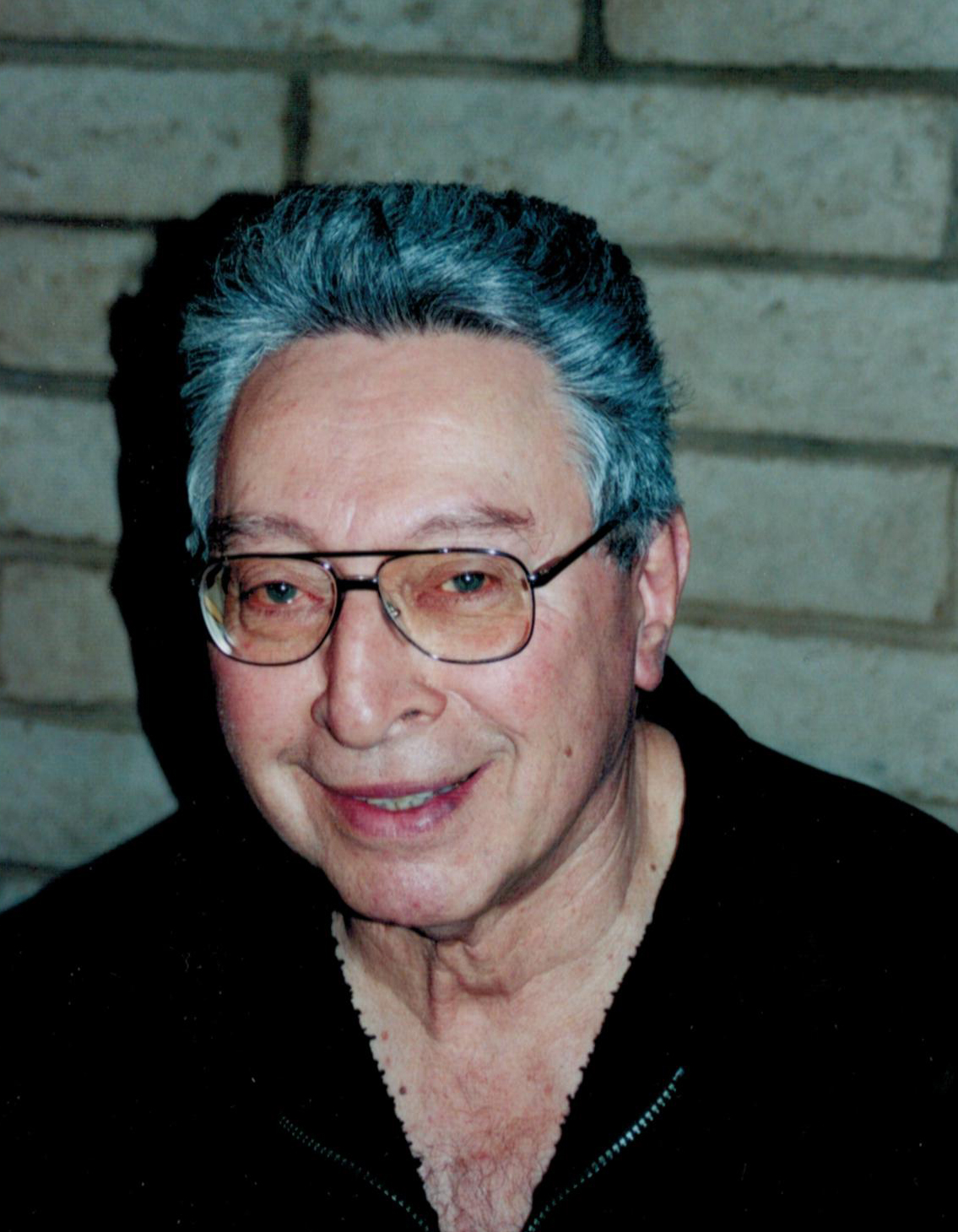 Alexander Marian Zlamal
Biography
Alexander Marian Zlamal MUstr, FIBA, was born October 25, 1930 in Bratislava, Czechoslovakia and currently resides in the United States. He was educated in Europe where he studied piano, composition, conducting, and medicine. During his musical career, Zlamal performed as a concert pianist, recording artist, symphony & opera conductor, and television host.
Compositions
Zlamal has written hundreds of arrangements in various musical genres, primarily for orchestras and vocal groups. His compositions include over 90 vocal pieces, over 100 small instrumental compositions, and over 60 works in the category of film and theatre music (won numerous awards in this category).
A few of the more widely known compositions are:
2 Grand Ballets: Rainbow and The Origin.
7 Orchestra Suites: Genre Pictures, Moods, Miniature, Memories of Edgar Allan Poe, Seasons, Atlantis, Tuning, and a Suite Pastoral Sketches for Piano.
8 Suites For Brass Quintet: Instincts, Hesitation, Decision, Experiences, Reconciliation, McFiggin's Christmas, The Shepherds of Arcadia, Contemplation.
5 Musical Comedies: Playing With the Devil,Her Future, Chasing the Birds, Lovers Forever, Julie And The Seawolf.
Theoretical Works: Arranging and Instrumentation, The Third Stream, Problems with Vertical Feeling of Music, and Classical Pianist and Jazz.
Latest Performing Activities: Concerts in Europe (2013, 2014). In 2016, A.M. Zlamal's compositions were performed at the "Author's Concert" in Brno (Czech Republic) by various performers; the author (in the United States) participated live via Skype. Another "Author's Concert" was performed in Brno on March 5, 2018, again with participation by the author via Skype.
Alex M Zlamal contributes to several musical magazines and also works as a consultant and instructor for classical and jazz music.
Recordings
A sampling of recordings either composed, arranged, or written by Alexander Zlamal.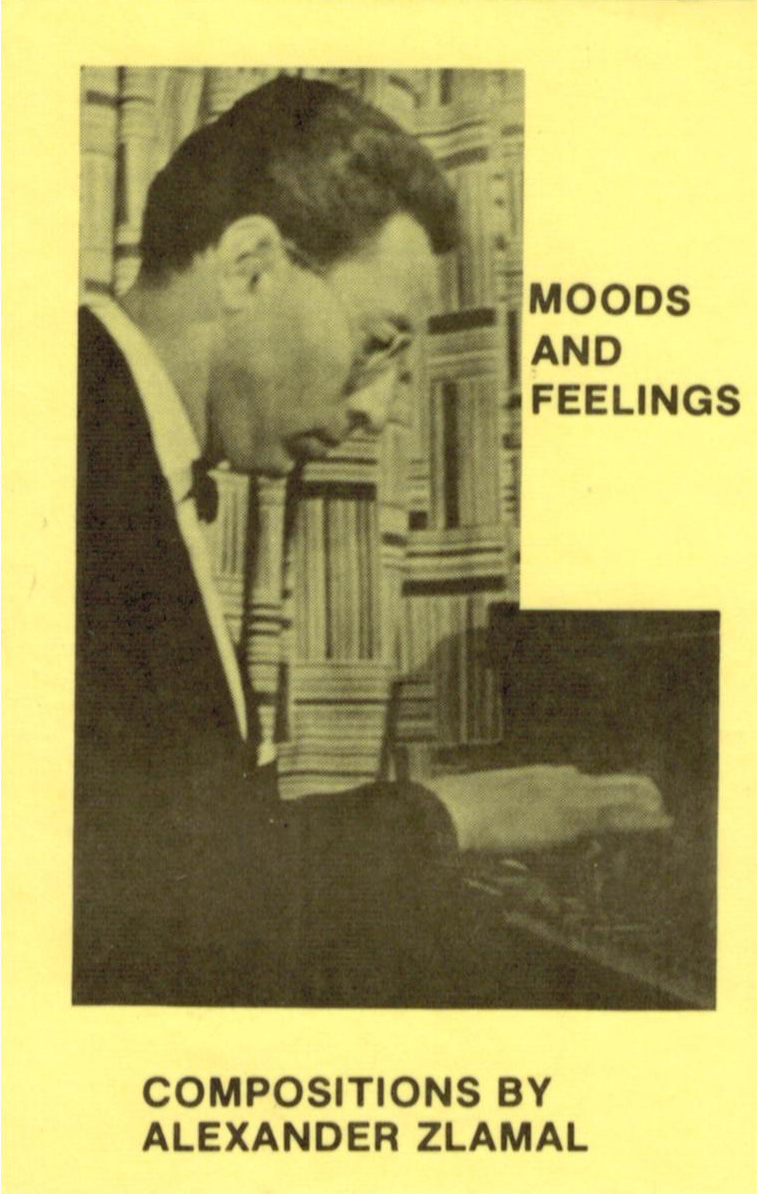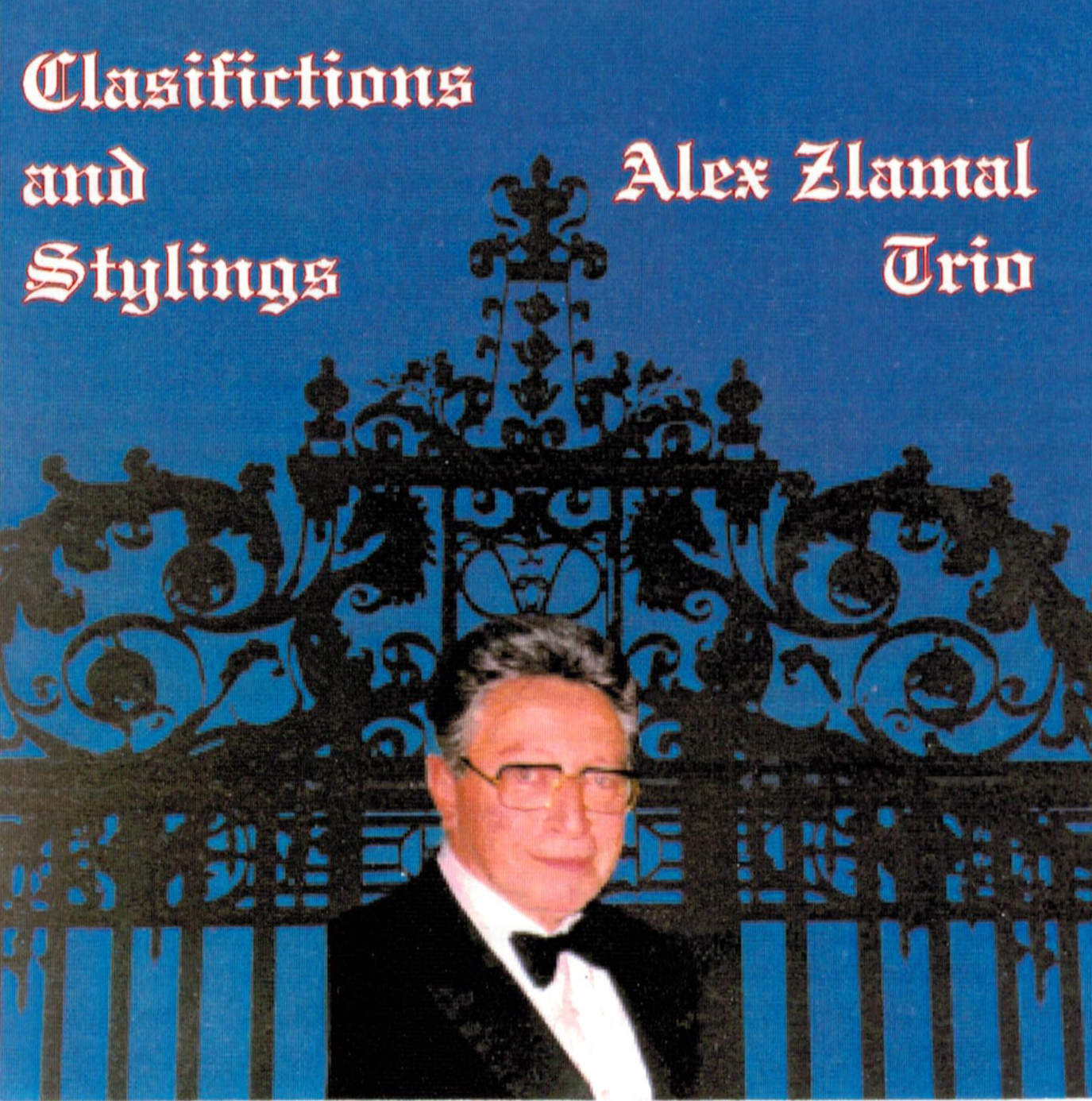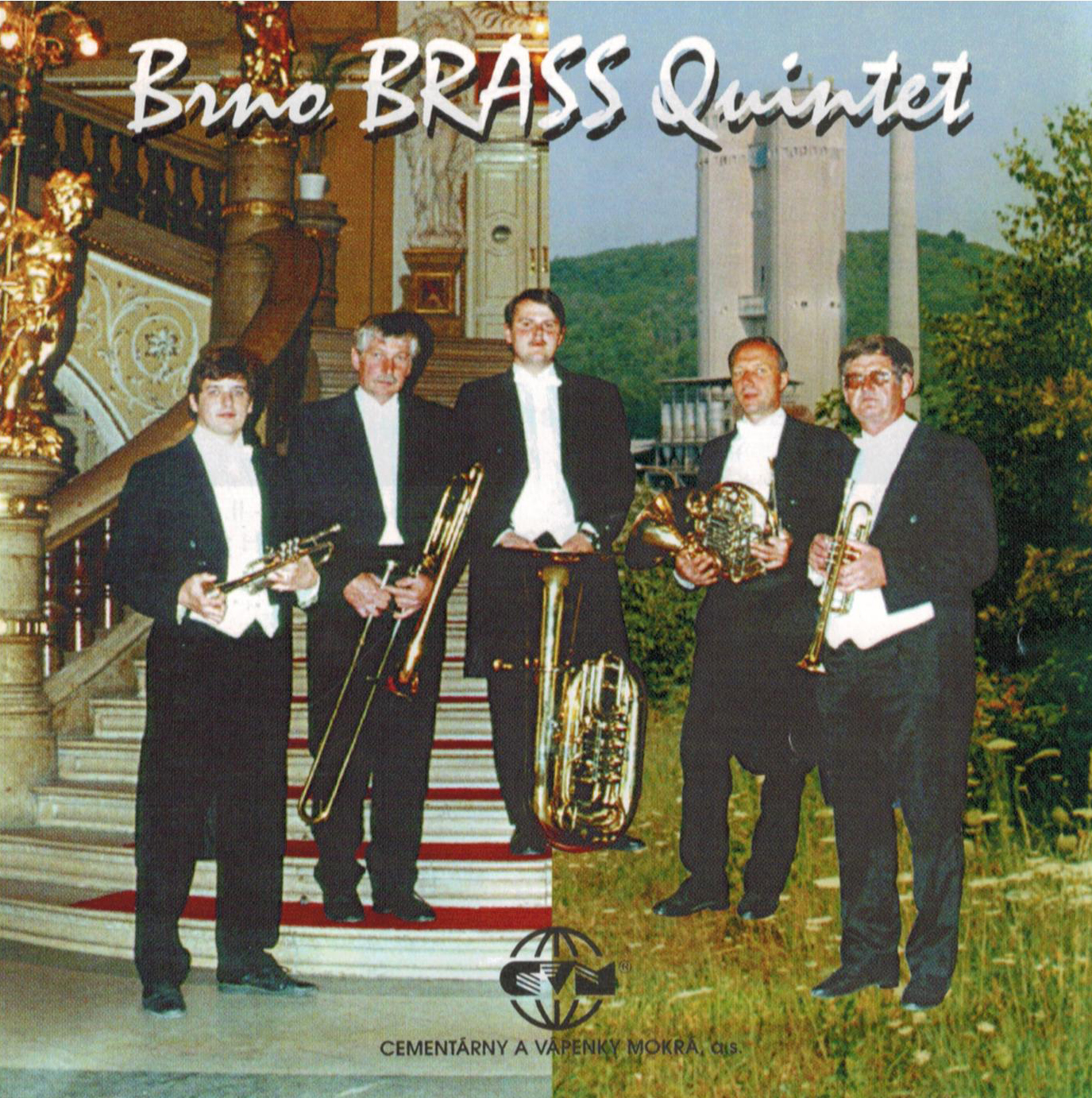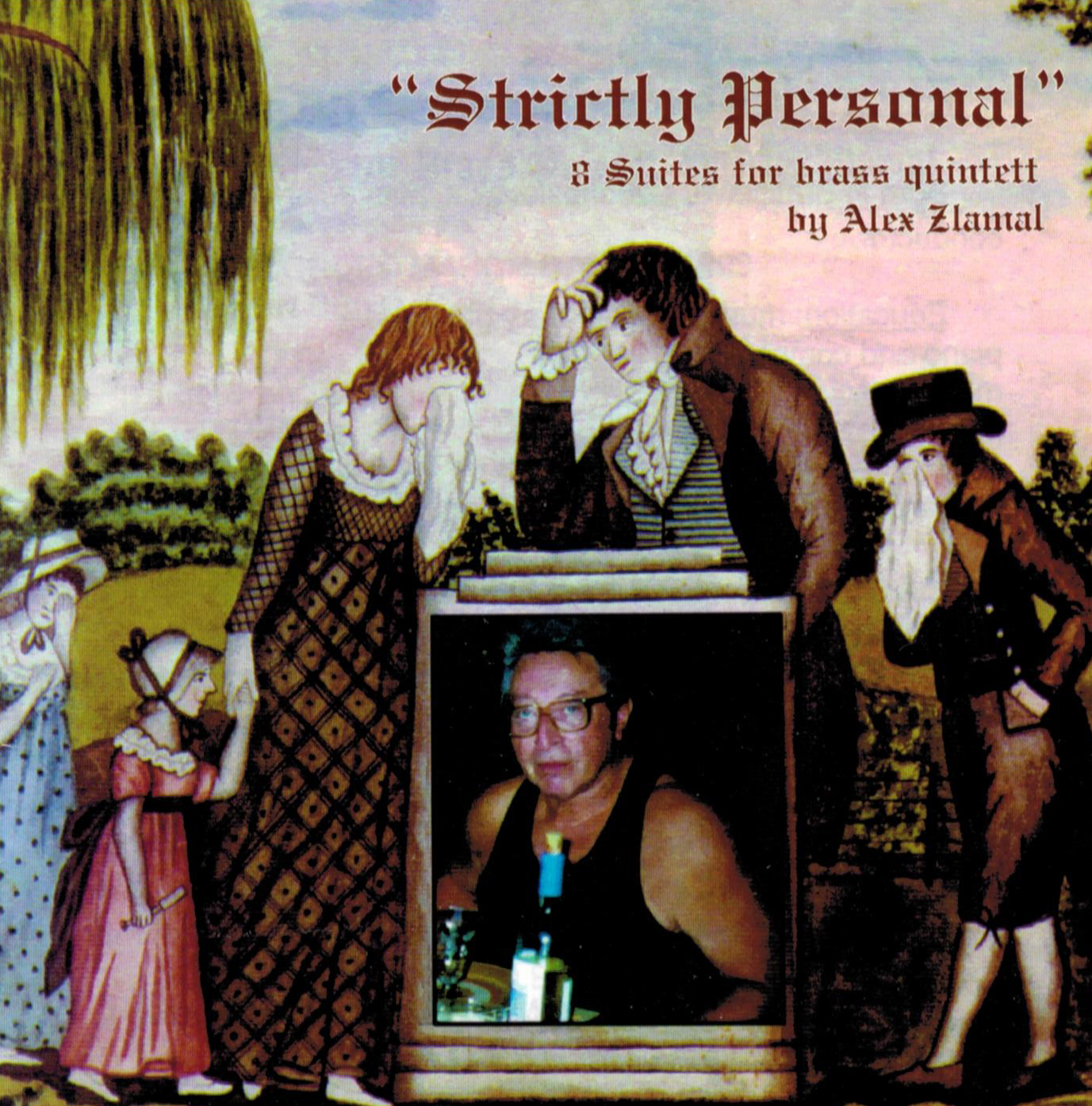 Writings & Drawings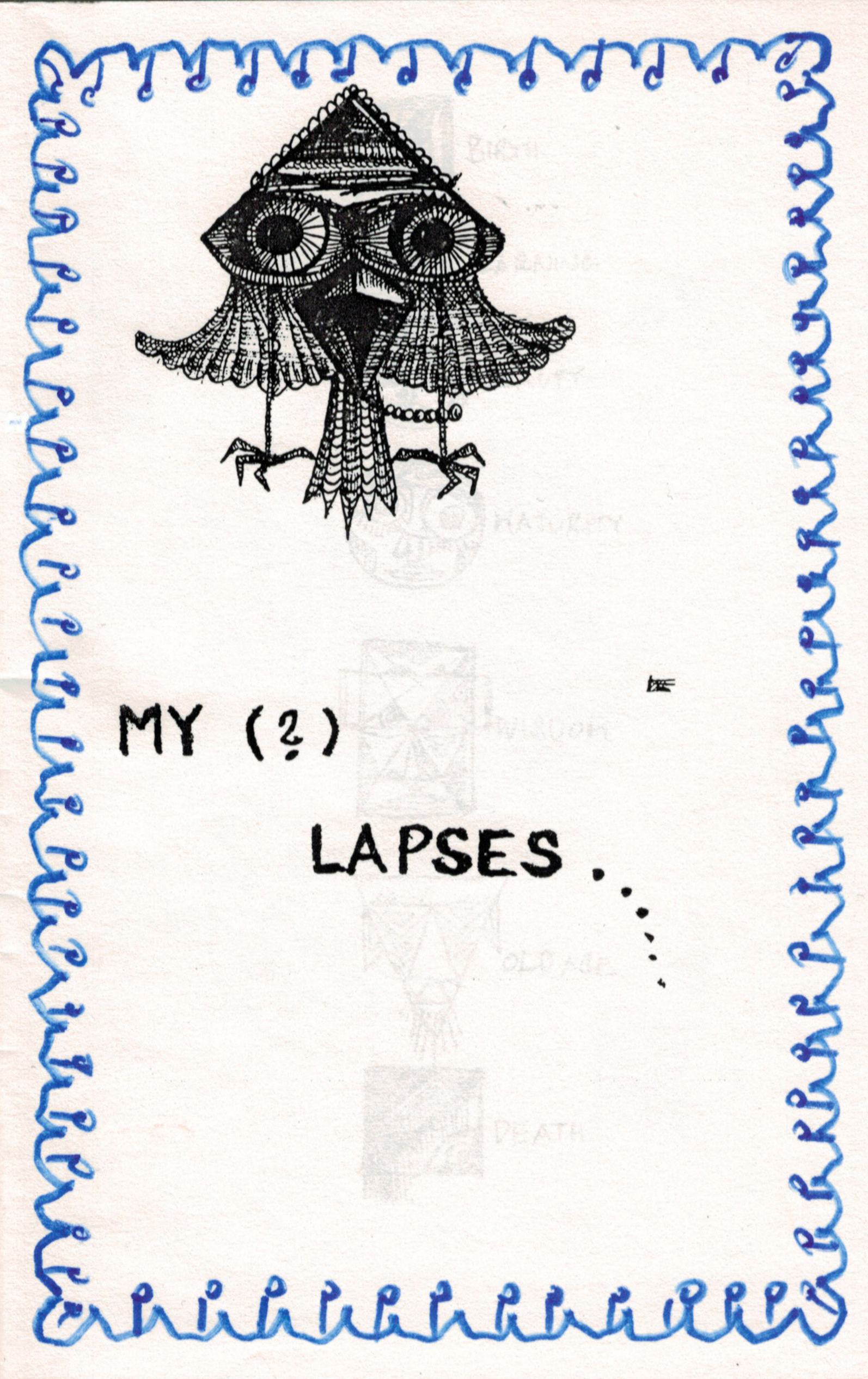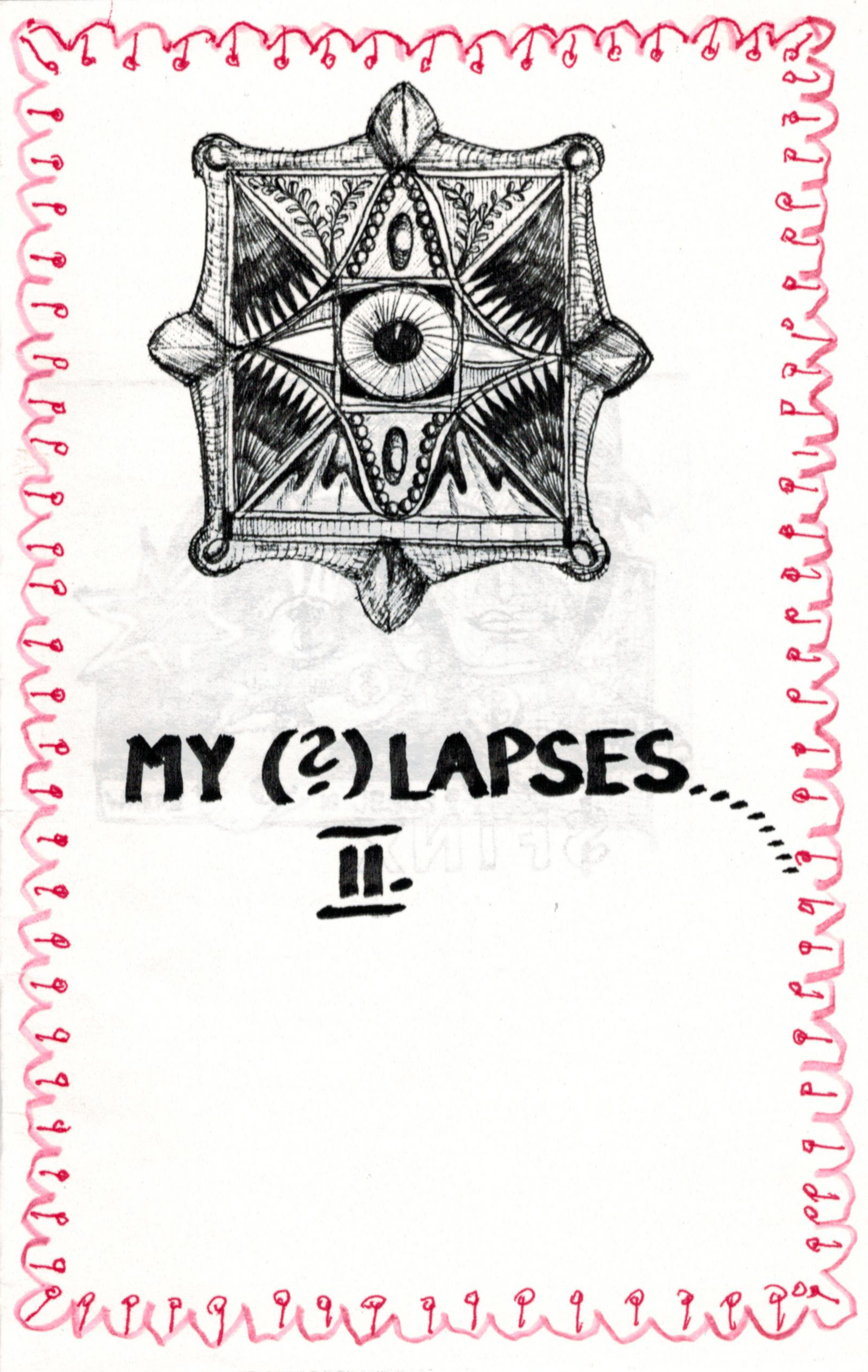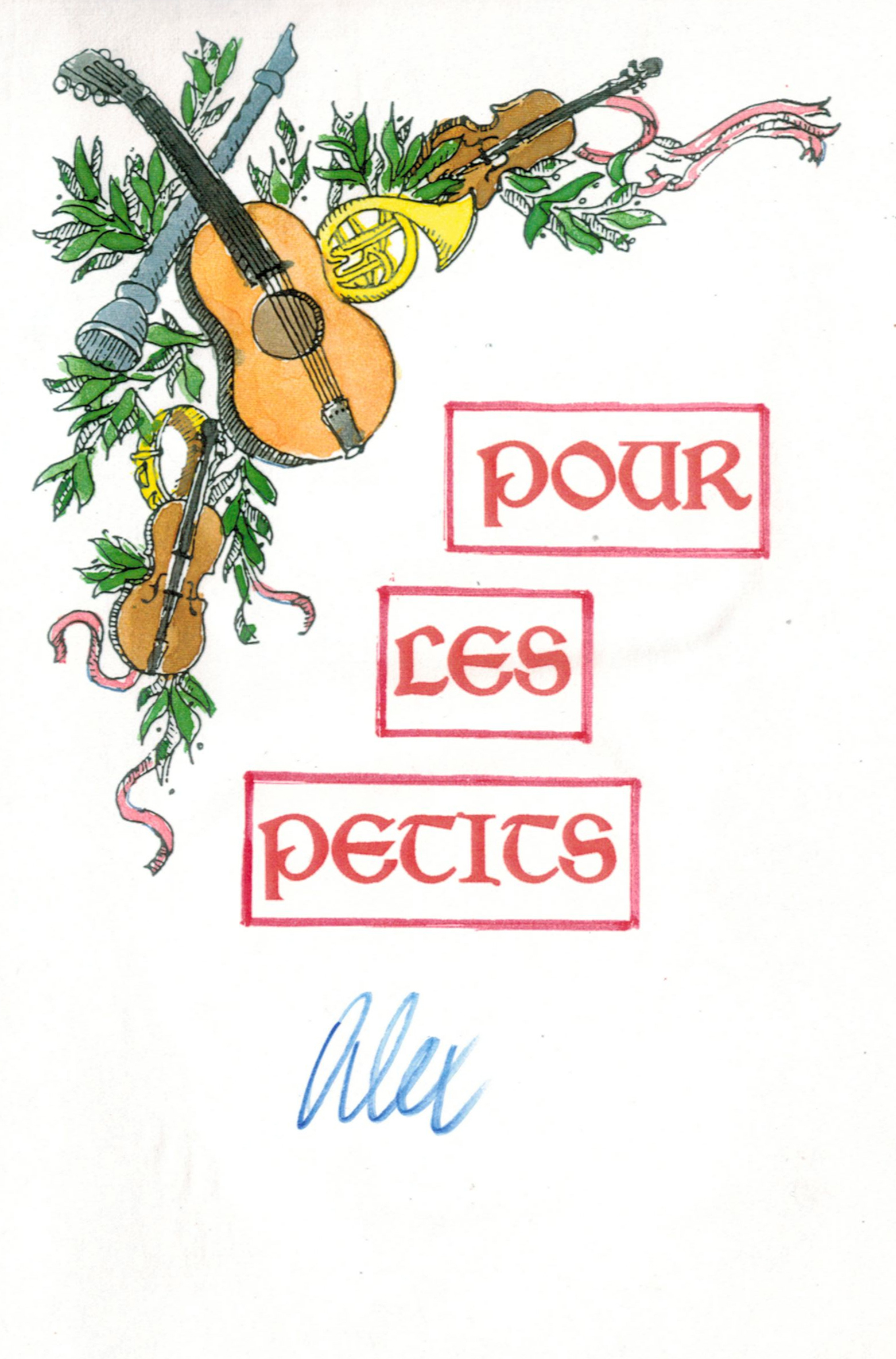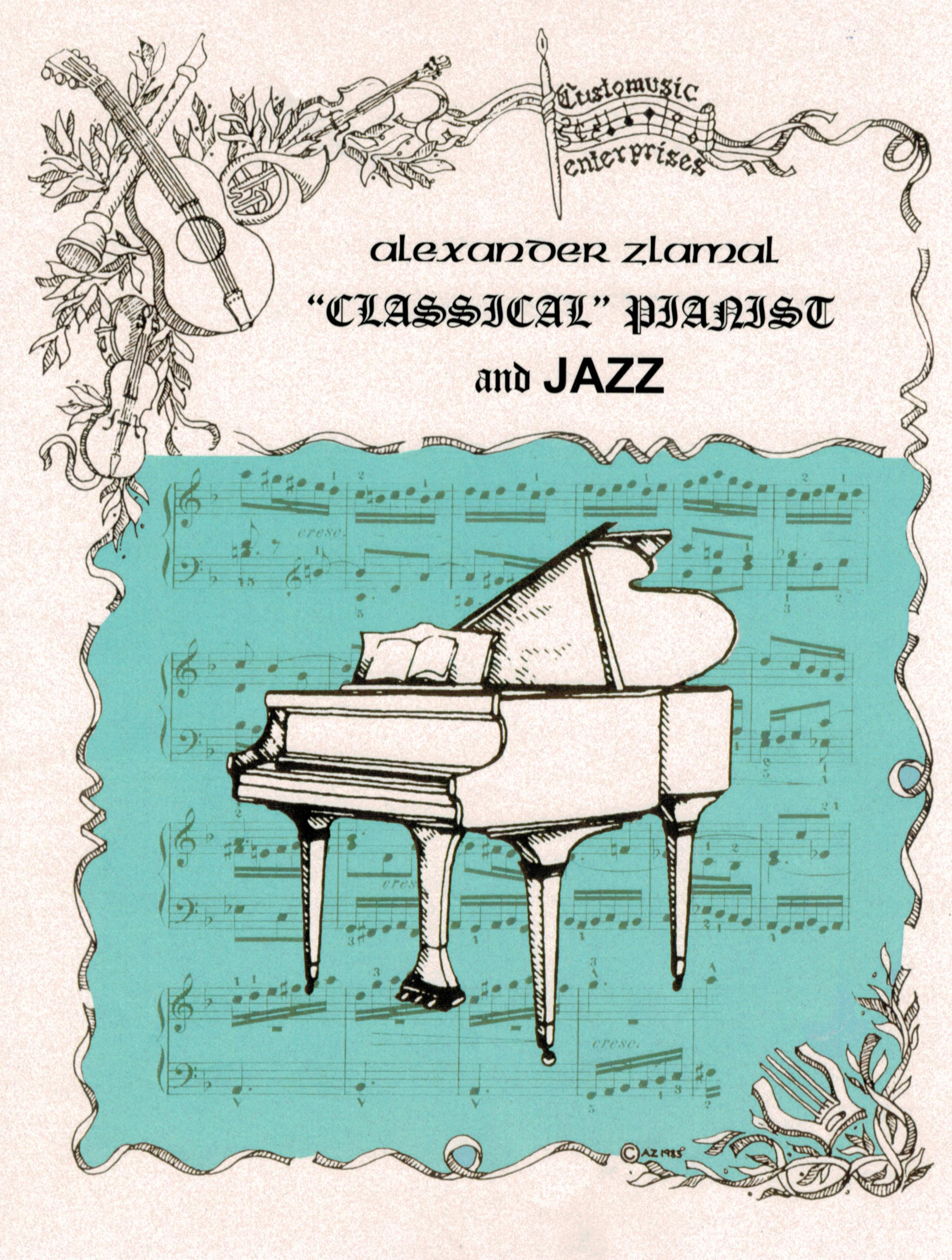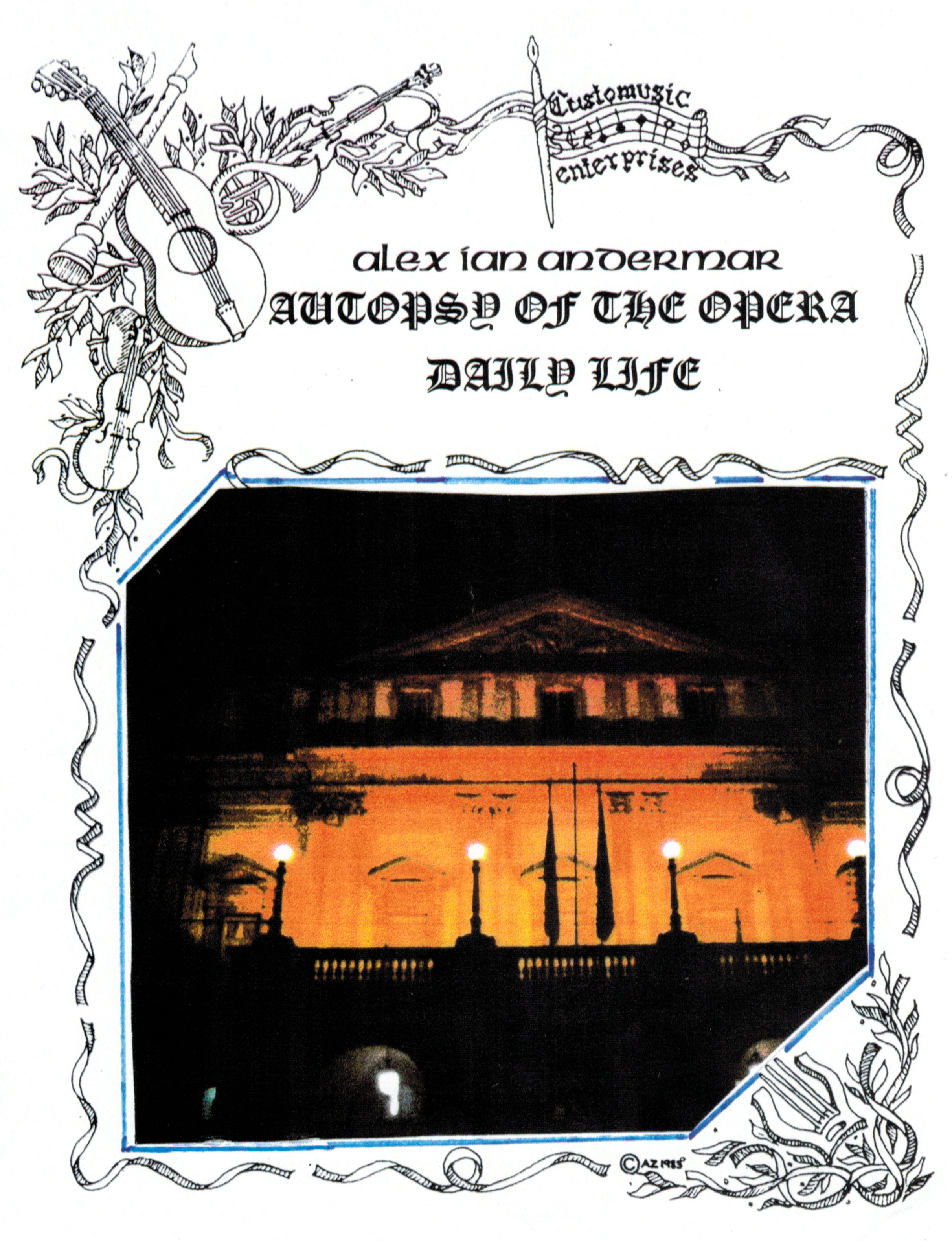 Recent Compositions
Pastoral Sketches for Piano
Tristessa Moraviensis Suita Cantata (piano)
Tristessa Moraviensis Suita Cantata (choir)
Elegie Con Variazioni (per pianoforte)
Jen Svatky Vanocni (pisen pro smiseny sbor)
The Glory of Christmas (song for mixed choir)
Baletni Sen (mala fantasie pro piano)
Etuda Amarosa (per fortepiano)
Tradicne A Vazne (hudebni satira pro smiseny sbor)
Dvojcata (sonatina pro piano)
U Vody (mala suita pro piano)
Preludium A Nokturno (pro fletnu a piano)
Marche Triste (pour flute et piano)
Blues na tri (pro piano)
Touha (air pro hoboj a piano)
U Kolotoce (zanrovy obraz por piano)
Fragments (suite for guitar)
Katedrala (balada pro lesni roh a piano)
Hratky S Tritonem (harmonicka etuda pro piano)
Paleta (tri polky pro mlade pianisty)
Favola Dolorosa (una sonata per pianoforte)
Valse Gentile (una seranata per piano-forte)
Napev Napet (dvouhlase invence na pet osmin pro piano)
Zamysleni (balada pro piano)
Diskuse (Studie pro fletnu, klarinet, a piano)
Vratke Vzcahy (charakterova crta pro piano)
Toulavy Mesic (hudebni obraz pro piano)
Z Venkova (detska suita pro piano)
Vzpominky (romance pro piano)

Najady (zanrovy obraz pro piano)
Tri Dumky (elegicke crty pro piano)
Kyticka (idylicka suita pro piano)
Trpyt Na Vode (hudebni obraz pro piano)
Nostalgie (preludium a balada pro alt saxofon a piano)
Prvni Tanec (intermezzo pro piano)
Skromne Prani (nokturno por piano)
Pani Kluci (etuda pro piano na 4 ruce)
Dobrou Noc (tri ukolebavky pro piano)
Pisen Beze Slov (balada pro piano)
Predtucha (koncertni etuda pro dve fletny a piano)
Ctyrlistek (sonatina pro piano)
Barkarola (zanrovy obraz pro piano)
Arabeska (pro mlade pianisty)
Triptych (2017) (musical picture for piano)
Labute (2017) (balada pro zpev a kytaru)
Kolovrat (2017) (etuda pro piano)
Clouds (2017) (nocturno for piano)
Three Menuets (2018) (style suite for piano)
Amoroso (2018) (serenade for violoncello and piano)
Habanera (2018) (genre etude for piano)
Pygmalion & Galatea (2018) (lyrical fantasy for piano)
Partita Rustica (2018) (arie a variace pro piano)
Orfeus A Eurydika (2019) (balafda pro zpev a kytaru)
Cas Rozkvetu (2019) (romanticka etuda pro piano)
Nalady Roku (2019) (mala suita pro piano)
Serenada (2019) (pro house, cello a piano)
Selanka (2020) (idyllic sketch for piano)
Other Achievements
Alex M. Zlamal in Sept. 2021 after years of studying the Voynich manuscript discovered factual proof that this manuscript was created in the years 1580 - 1600 by alchemist Edward Kelly. Zlamal's discovery was published in WORLD EXPLORER MAGAZINE, Vol 9, No. 7. The author's full, original text is available here.
References
"Who's who in Music", Cambridge, England, 7fh edition 1973, Editor Ernest Kay
"Men of Achievement", Sixth Edition 1978 Cambridge, England (illustrated), Editor Ernest Kay
"International book of honor", USA, 1st edition 1989, J.S.Thomson, J.M.Evans
Raab, Diane. "Local Composer Makes Music Around The World". Red Rock News, 1998-05-22
Slana, Marcela (2015-06-12). "Koncert Pres More" (Concert Across The Sea). "Pianissimo" Quarterly Music Magazine. #4, Brno, Czech Republic.
V,Chmelova: "The second concert over the sea","Pianissimo" magazine Jamu #2, Yr.4, 2018.
"Voynich Manuscript: Answer To The Official Theory" By Alex M. Zlamal, WORLD EXPLORER MAGAZINE, Vol 9, No. 7. The author's full, original text.
For verification and references about recent compositions and concert activities of A.M.Zlamal, contact the Institution of ZUS V. Kapralove, BRNO, Palackeho tr. 70, CZECH REPUBLIC, EUROPE.